The distant rumble of thunder should not be your first warning that a storm is approaching your worksite. With more than just onsite conditions on the line, you need to know the where and when behind the dangers of lightning to determine how you respond to the threat.
Lightning strikes caused an average of 27 deaths per year from 2009 to 2018; in 2018 alone, businesses and homeowners reported more than $16 million in property damage caused by lightning. The nature of construction means that your equipment, workers and livelihood are exposed to the elements every time you step on site. Protect them with GaugeConstruction, the holistic risk analysis dashboard that provides hyperlocal weather analytics for construction sites across the U.S.
With GaugeConstruction, you can receive configurable UI and mobile app notifications when lightning activity comes within 10, 30 or 50 miles of your job sites. You can also view lightning activity and radar overlays right from the UI or mobile app to track danger zones and move your team to safety.
Lightning alerts are one of the many weather and natural hazard risk notifications that GaugeConstruction offers. These include configurable 7-day forecast alerts for hail, rainfall, freezing rain, snowfall, cold, heat, heat index and wind gusts – each allows you to make confident decisions on how to manage your risk:
Will there be excessive heat this week? Add additional water stations and extra breaks.
Is rainfall in the forecast? Shore up equipment to decrease runoff and damage.
Will wind gusts exceed safety limits? Reschedule crane days to minimize risk.
We source lightning data from Vaisala's National Lightning Detection Network® (NLDN), the most accurate lightning information system available today, and trusted by the National Weather Service, Federal Aviation Administration and U.S. military.
With GaugeConstruction, you can also estimate lost weather days before the project begins using decades of historical weather data from each site location.
Do not leave your worksite safety up to chance. Make the best decisions for your business with GaugeConstruction.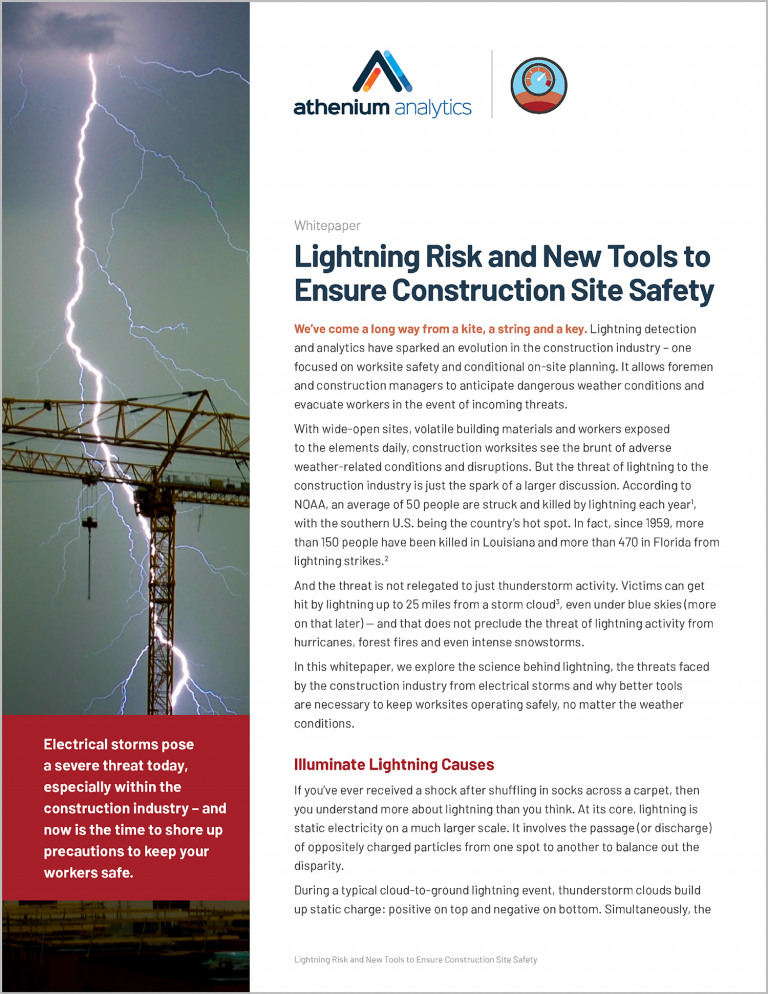 Get started with GaugeConstruction today.

Contact our expert sales team

 for a free demo.