Stay always ahead with the latest research and industry news from our scientists, product teams and insurance experts.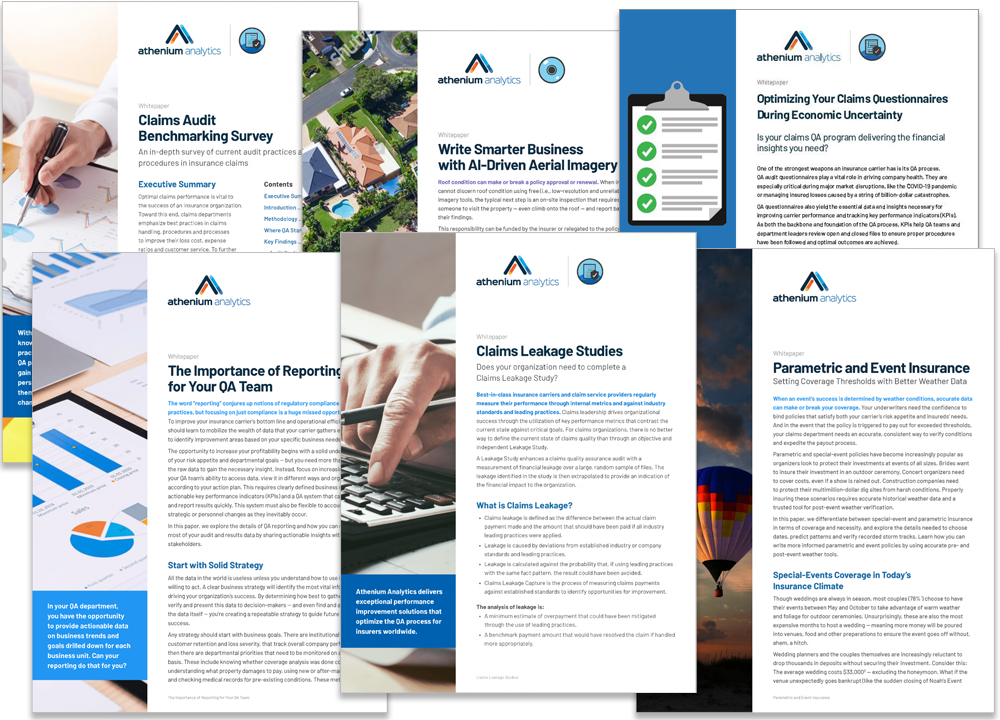 Stay connected, stay informed & stay ahead
Take your knowledge to the next level with our research and insights into a variety of disciplines within insurance QA, claims and underwriting.
See how Athenium Analytics helps its customers mitigate risk, improve efficiency and drive performance. View our case studies to learn more.
View our catalog of past webinar videos and access premium, full-length thought leader sessions hosted by our experts.
The IQA conference is the largest event dedicated to insurance auditing and quality assurance. 
Visit our blog for the latest product updates, industry news, webinars, events and other items our team is working on. Also be sure to follow our social media channels.