Office space is where business ideas come to fruition, where innovations are born and relationships are forged. At Athenium, Analytics, we believe that having a relaxed environment fosters the creativity our employees need to perform their best. We take our work as seriously as we take our play – and, more often than not that includes a dog sniffing around your feet while you type.
Dogs are an integral part of our culture here at Athenium Analytics. We offer employees the option of bringing their furry best friends into the office to play with other pups, get lots of pats or just cuddle by our feet while we create our innovative risk assessment solutions for businesses around the world.
When you visit our offices, here's who you might meet: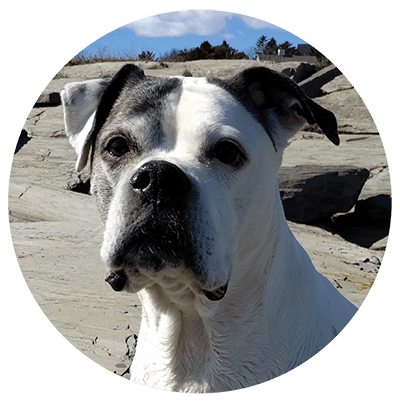 Meet Gwen, Athenium Analytics' original office dog! She started in 2015 at only 10 weeks old and has grown into a cool, calm and collected pup. She exhibits role model behavior, loves walks without a leash, and only chases squirrels sometimes. Gwen is often included in new-hire meetings with her person Cyrena-Marie Arnold, our VP of customer success; interviewees describe her style as "tough, but fair."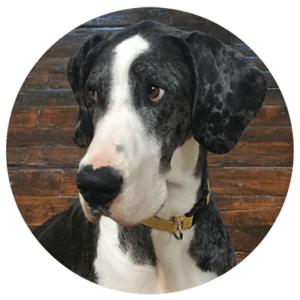 Venus the Great Dane is intimidating at first sight, but don't let that fool you. Adopted by our senior director of strategic products, Josh Watkinson, she loves bugs but is afraid of pretty much everything else. Just don't leave your coffee unattended – Venus loves a good dark roast with cream and sugar.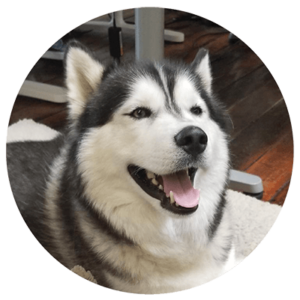 Koda the husky, adopted by data scientist Becky Karner, is a local favorite and a rascal of the highest order. His office hobbies include "burying" his toys, sprinting around the office and wrestling with other office pups. Life at the office is exhausting for Koda! Don't let his quiet demeanor fool you: He'll holler if you tickle his toes.
Sweet Stewie is a poodle-Pomeranian-terrier mix who was rescued from the Tampa Humane Society by Mike Bennett, our VP of sales. Stewie struts around our D.C. office carrying his favorite toys: Depending on his mood, it's either his blue octopus or fluffy donkey.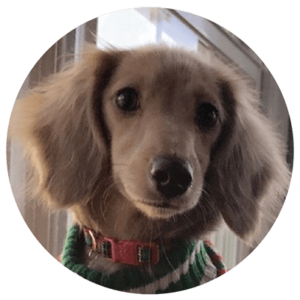 Winnie is a two-year-old long-haired miniature dachshund that works with Jonathan Kennedy, our meteorologist and product manager out of South Carolina. She loves to take naps and play fetch, especially with her favorite tennis ball. She is locally famous for her noisy yawns.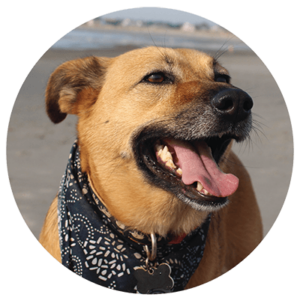 Our all-American mutt Lexi was rescued after being abandoned on the side of the road in Mississippi at 6 weeks old. She now lives the good life with mom Lindsay Gray, our VP of earth sciences, playing fetch and running alongside her dad's mountain bike.
Having your best friend curled up at your feet helps strengthen our culture and gives our employees the peace of mind that their dogs are welcome, loved and cared for at all times. And the joy these pups bring to our office? You can't put a price tag on that.