Our team of scientists, engineers and software specialists are constantly reviewing user feedback, feature requests and market use cases to deliver you more value and product ROI. New updates are available every month and are documented in this recurring blog series.
Our newest product releases include updates to our Dexter hail models, the addition of BeaconHurricane Exposure Reports, new IRIS PDF reports and sweeping GaugeFlood watershed visualizations:
Hail algorithm updates & custom thresholds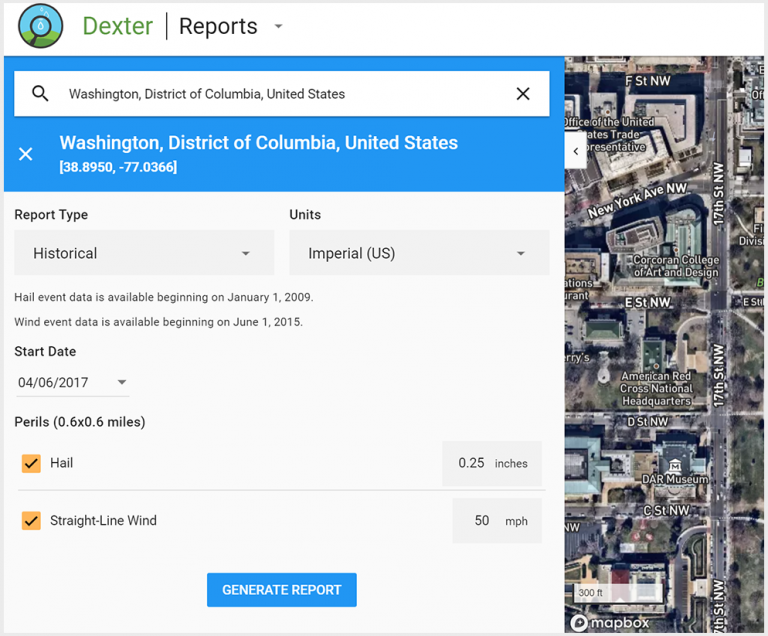 The Dexter hail peril has been updated to include more advanced radar-based analysis methods that better estimate the size, location and coverage of hail. These updates factor in melting near the surface and identify more events by including additional observations of hail shape.
Also included in our batch of Dexter updates, you can now set custom bounds for historical wind and hail reports. This will help you easily tailor a historical report to match your use case.
Hurricane exposure reports to quantify risk
BeaconHurricane now offers exposure report emails that provide book-of-business analyses of exposures within a storm's forecast path. When a tropical storm or hurricane is forecast to make landfall, we'll send automated emails with an enclosed CSV file of all potentially at-risk locations in your portfolio. This allows you to make informed decisions and adequately prepare for incoming severe weather.
Clients can customize the threshold to start alerting (tropical storm, Category 1 hurricane, Category 2 hurricane, etc.) and the frequency of the alerts (once per day in the morning or twice per day). These reports are independent of our traditional BeaconHurricane Alerts and contain exposure data unique to you. Contact your account manager for more information on how to configure and manage these reports.
New IRIS property risk PDF reports
IRIS users can now export PDF reports for single locations. These reports include the location imagery and structure annotations provided in the UI. This update gives you the option to have one document that contains imagery and attributes for ease of reference and archiving for specific properties and policies.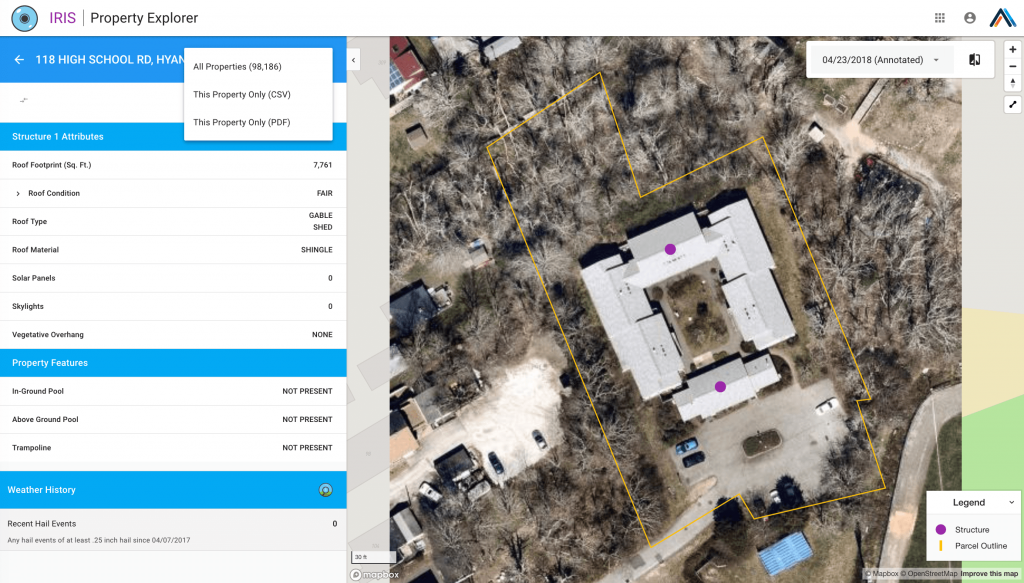 River flood visualizations across watersheds
This GaugeFlood update provides greater detail, granularity and confidence in understanding river flood risk for individual locations and surrounding areas. This release highlights the months-long effort and hard work of our Met and Tech teams to more accurately display river flood risks across watersheds over CONUS.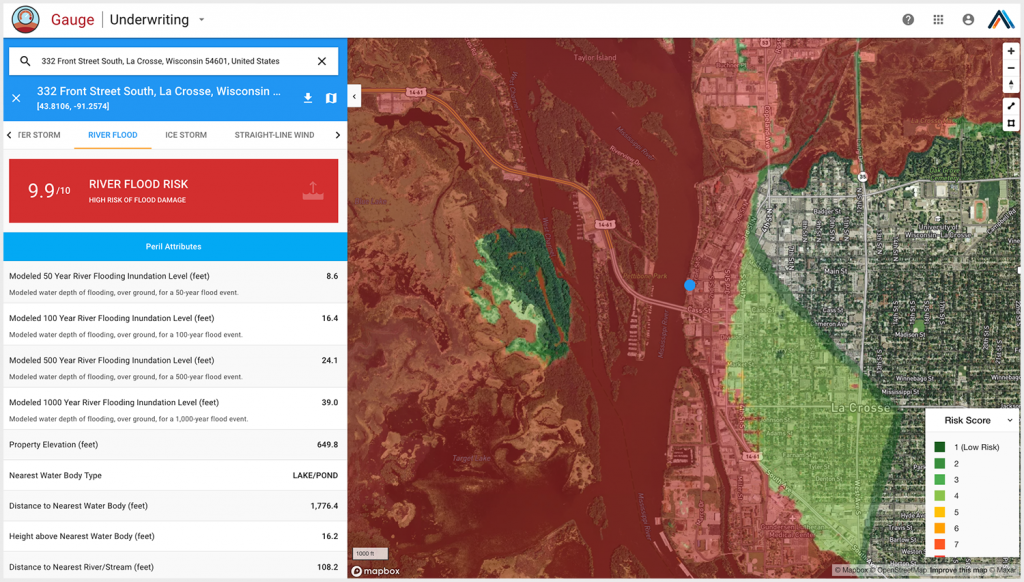 We look forward to your continued feedback and encourage you to share interesting use cases and feature requests that we can incorporate into our products moving forward. For more details about these new features – or to add new products/perils to your subscription – please reach out to your account manager by email or through our contact page.