Athenium Analytics has released three new product enhancements in August across our suite of weather risk analytics products: gust wind speeds at altitude in GaugeConstruction, hail models for roof replacement cost estimates in Gauge, and tornadic storm alerts in Beacon.
Our team of scientists, engineers and software specialists are constantly reviewing user feedback, feature requests and market use cases to deliver customers more value across insurance, finance and construction. New product updates are available every month and are documented in this recurring blog series.
Let's take a closer look at this month's enhancements.
Wind at altitude tracking for construction sites
GaugeConstruction now provides superintendents and site employees that operate cranes and work on tall structures with advanced awareness of potentially hazardous wind speeds. Users can receive alerts for sustained and gust speeds for their altitudes of interest up to 490 feet. While previous software versions focused on sustained altitude wind speeds, the addition of wind gusts at altitude gives users a more complete understanding of both forecast threats and events that have recently occurred. GaugeConstruction generates altitude wind speeds based on surrounding land characteristics, surface wind speed and wind direction specific to individual construction sites.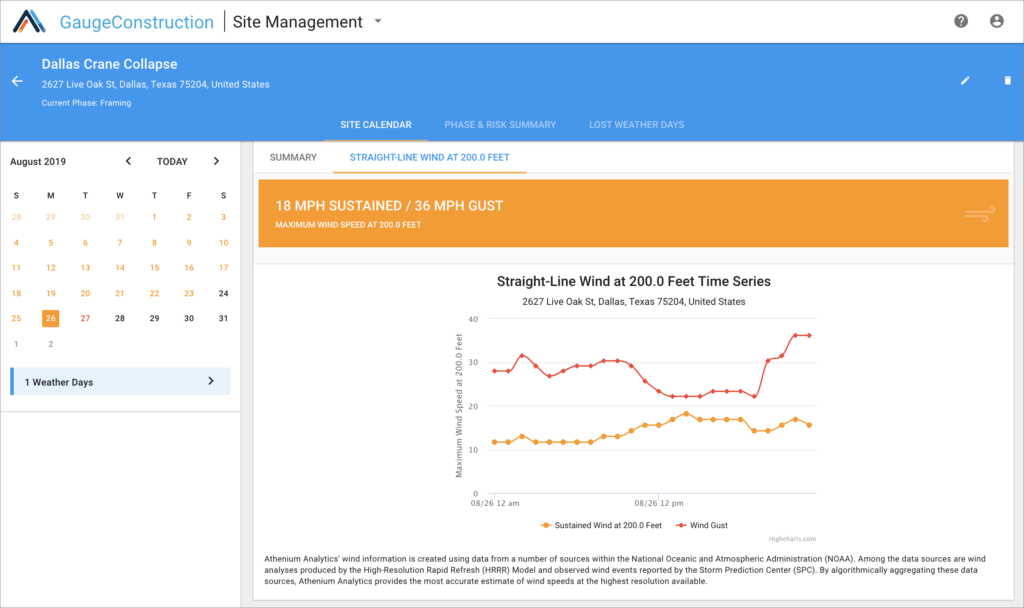 Roof replacement estimates after hail storms
In addition to providing an overall risk score and breakout for frequency and severity, the hail damage model in Gauge now outputs a range of roof replacement cost estimates. Based customer inputs, the model offers min/median/max estimates for the total replacement of the roof cover. This proprietary model considers the costs for different locations at an urban-area level and varying material and labor costs across the United States. With this new range feature, Gauge better informs users about potential losses when combined with the risk scores output – a proprietary enhancement that elevates Gauge above the competition.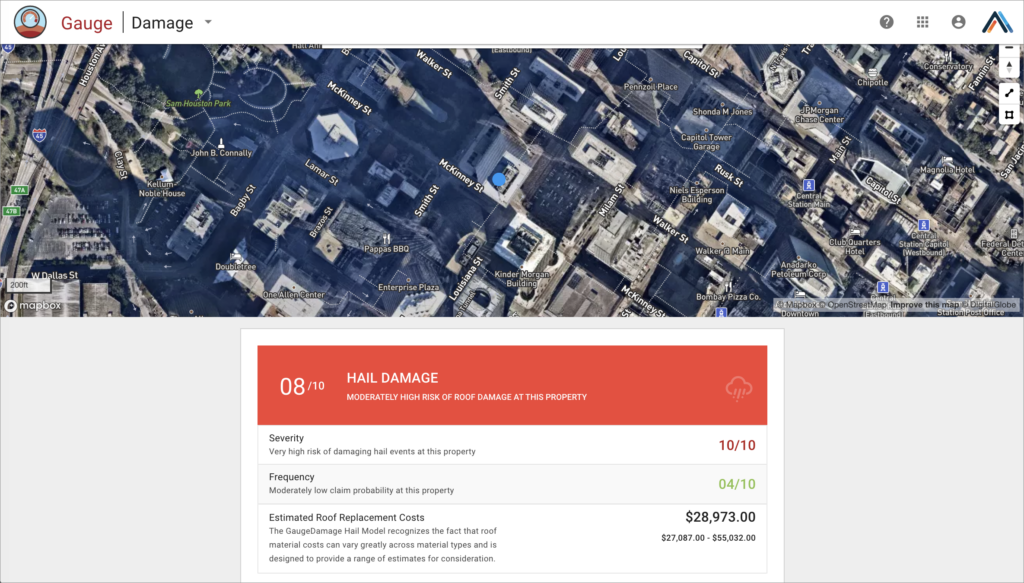 Tornadic storm alerts with Beacon
The latest addition to Beacon is alerts for tornadic storms. Beacon will automatically alert recipients if their location falls within in areas showing atmospheric conditions for likely tornadic storm development. Beacon will provide advanced warning of where the tornado risk exists, up to three days in advance. Alert recipients will also receive a second alert if conditions change and their location is no longer under the threat of a tornadic storm.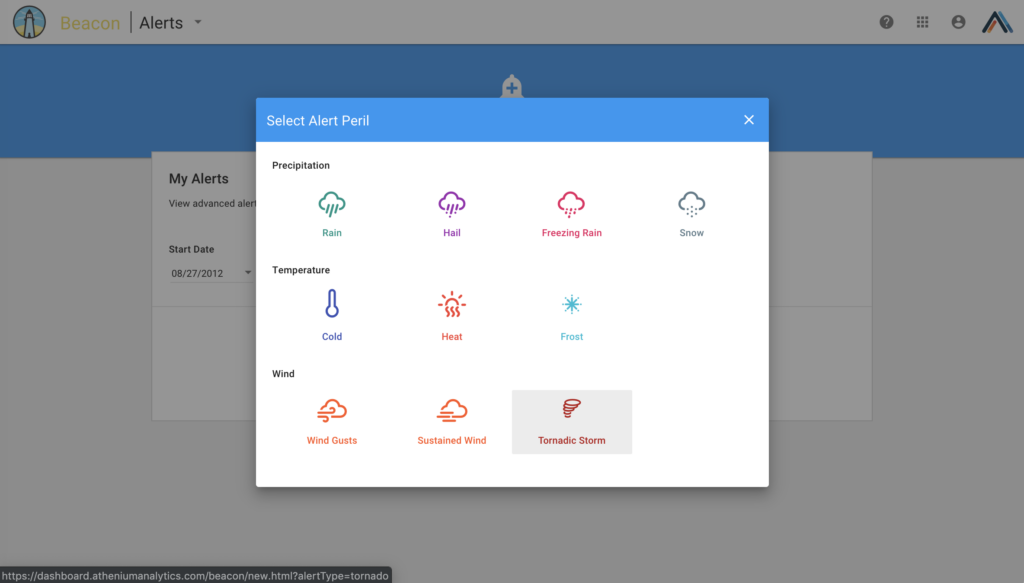 We look forward to your continued feedback and encourage you to share interesting use cases and feature requests that we can incorporate into our products moving forward. For more details about these new features – or to add new products/perils to your subscription – please reach out to your account manager by email or through our contact page.