Climate change is not a new phenomenon. For thousands of years, cyclical climate change has created and ended ice ages and reshaped oceans into deserts. But today's climate change – the man-made environmental changes that have occurred over the past 100 years – is the focus of "Billion-Dollar Storms," our whitepaper that explores the effects global warming will have on the insurance industry in the coming years.
Environmental factors associated with climate change
The evidence for man-made climate change is overwhelming, and insurance carriers must heed the warning signs and begin to adjust business practices to account for these significant changes:
Modern solutions to manage risk scoring, forecasting and forensics
The insurance industry needs tools built on better weather data to prepare for the increasing frequency of severe storms. These tools produce actionable insights and help prepare for and recover from severe weather losses.
At Athenium Analytics, we offer cloud-based advanced weather assessment software to forecast your future: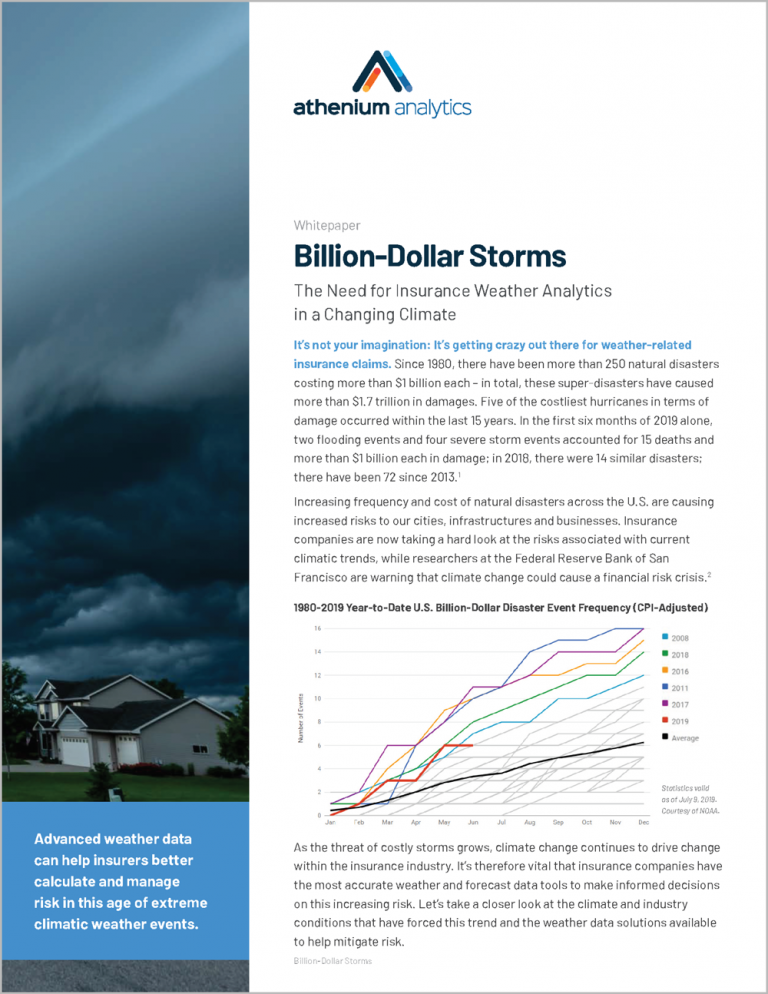 Are you ready to evolve your insurance business? Contact our expert sales consultants today to get started on the right-sized solution that fits your business needs. Forecast your future with Athenium Analytics.