Our team of scientists, engineers and software specialists are constantly reviewing user feedback, feature requests and market use cases to deliver you more value across insurance, finance and construction. New product updates are available every month and are documented in this recurring blog series.
Our newest product releases include weather risk product enhancements in GaugeConstruction, forecast and post-event time series graphs in GaugeConstruction, seasonal PDF reports in Dexter, and two new hurricane additions in DexterHurricane.
Post-event alerts & time series graphs
Post-event weather alerts are now displayed as banners and tables within the GaugeConstruction interface, adding visual consistency across forecast and historical days. This provides easier access to historical alerts while preserving the same granularity found in previous versions. Perils and severities are displayed at the top of the screen and alert hours are highlighted in the table, showing exactly when weather behavior crossed customized thresholds.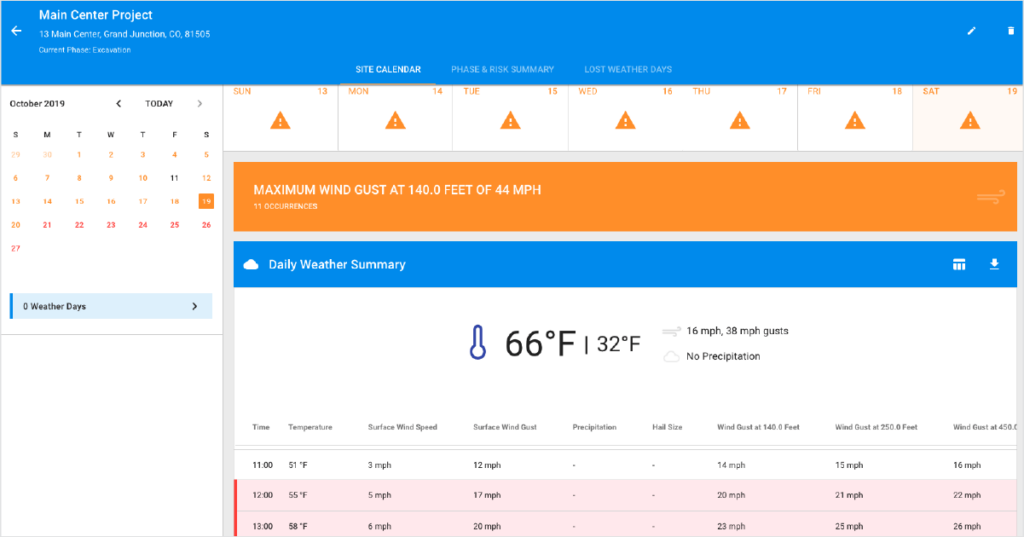 Also included in GaugeConstruction updates this month is an enhancement that allows viewers to view a time series graph for wind at altitude. This is in addition to the table view of that data and will feature both forecast and post-event information.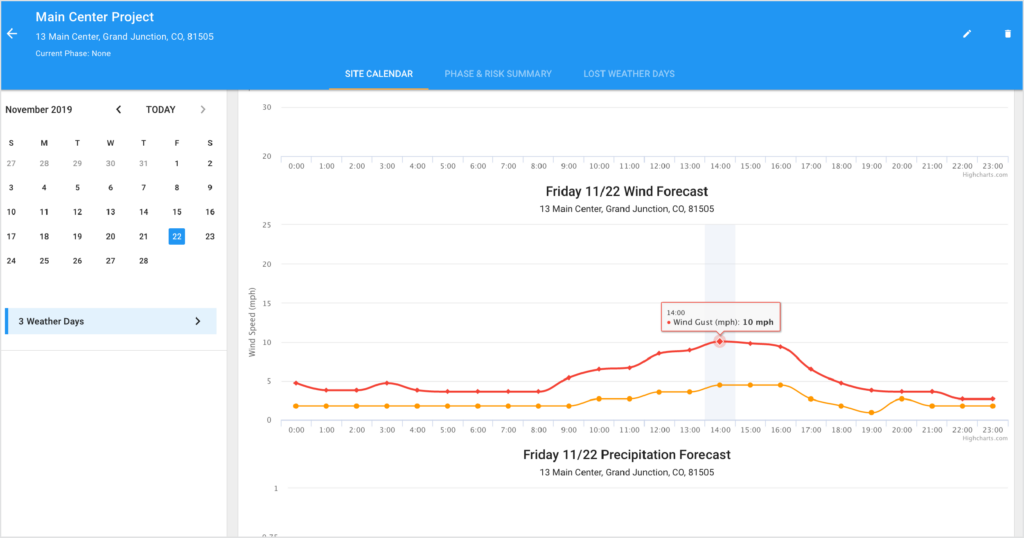 Seasonal Dexter PDF reports
According to feedback provided by our clients, PDF reports are critical because they allow insurers to provide authoritative event verification that can be shared with upper management or attached to the insured's file for future review or auditing. Both PDF and CSV file format downloads are now available for our Dexter seasonal reports, joining the previously available event and historical reports for easily accessibility.
Hurricane Dorian in Dexter

In addition to the storms already available through the Dexter dashboard, data from Dorian is now accessible in DexterHurricane as well. This data includes the recorded paths of the storms to help clients better understand their coverage and portfolio exposures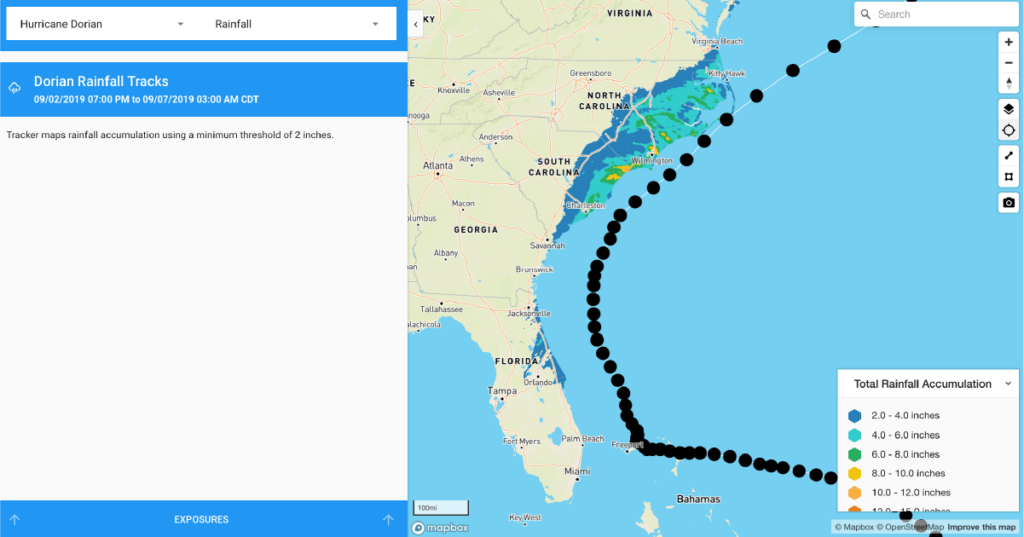 We look forward to your continued feedback and encourage you to share interesting use cases and feature requests that we can incorporate into our products moving forward. For more details about these new features – or to add new products/perils to your subscription – please reach out to your account manager by email or through our contact page.